Any Truck, Any Time, Anywhere in Dubai

For Moving Shifting & Delivery  +971524794400
Pickup Rental Dubai is a transport company based in United Arab Emirates. Providing best logistics support to corporate companies and to individual. We have a fleet of trucks with drivers in different capacity to help your big move, Toyota Hilux Single Cabin, Mitsubishi (covered container), Mitsubishi 3 ton, Nissan UD 7 ton, 10 ton, Crane Hi-up, Recovery Pickup, Trailers …etc.
Our drivers and trained staffs are ready to deliver your furniture, appliance, painting, canvas , luggage, and big boxes in UAE. No hidden fees or additional charges. Packing and unpacking services with proper moving pads and equipment. Our staffs are respectful of rules within your housing communities/ compound.
We operate 24/7 Hrs including Fridays. Our trucks and our team of professional movers are always ready for help!
USES OF A PICKUP TRUCK
Although pickup trucks belong in the medium sized truck, it is still more useful compared to your regular sized vehicles such as a car, for unlike a small sized car, pickup trucks have bigger space for carrying heavy stuff and can be used when traveling where the roads are less favorable. Big pickup trucks can also carry heavy machineries, transport bikes, motorcycles and most importantly carry a huge amount of people. This type of vehicle can also be used for carrying heavy loads of produce from farms to deliver to market places that sells these produce to the people. For more information our Pickup Truck Rental Services in Dubai, Sharjah, Abu Dhabi, All UAE.Please do email us or call our customer hotline. We also offer our services for Cargo & Shifting outside UAE e.g. Saudi Arabia, Oman, Masqat, etc.

Call Now for Pickup Rental Dubai
    0524794400

Our Valued Services
Man with Van Dubai
We provide Man with Van in Dubai with reasonable rates for House or Office moving and relocating
Upto 10 TON PICKUP TRUCK
We provide form 1 ton pickup to 10 ton pickup for rent in Dubai, available 24/7- service
Furniture Shifting in Dubai
We offer our pickup truck rental service for Office and House hold Furniture Shifting all cities in UAE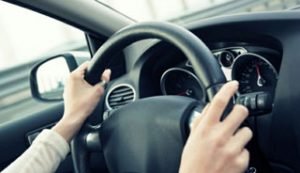 Pickup Rent with Driver
We provide Pickup for Rent Daily, Weekly, Monthly with Driver
House Shifting in Dubai
We offer our pickup truck rental service for Warehouse Shifting all cities in UAE
Crane High Up Services
for industry and domestic purposes. Reliable, efficient, compact & silent
Chiller Pickup Services
Dubai Truck Refrigerated & Chiller Transport
Recovery Van Services
Call us for recovery van service
Pickup Rental Service Areas
Pickup Rental Al Warqa Dubai
Pickup Rental Academin City Dubai
Pickup Rental Marina Dubai
Pickup Rental Festival City
Pickup Rental Silicon Oasis
Pickup Rental Media City
Pickup Rental Mirdiff Dubai
Pickup Rental Motor City Dubai
Pickup Rental Rashdiya Dubai
Pickup Rental Zabeel Dubai
Pickup Rental Al Barsha Dubai
Pickup Rental Al Quoz Dubai
Pickup Rental Al Qusais Dubai
Pickup Rental Al Garhoud Dubai
Pickup Rental Arabian Ranches Dubai
Pickup Rental Bur Dubai
Pickup Rental Health Care City Dubai
Pickup Rental Business Bay
We have a fleet of trucks with drivers in different capacity to help your big move!
Providing best logistics support at your door step with no more hassle
Call Us Now
Call Now for Pickup Rental Dubai
    0524794400